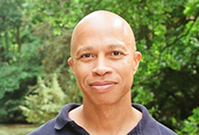 Hailing from the small town of Muskogee, Oklahoma, Dr. Alan Taylor '78 was always at the top of his high school class. When he matriculated to Rice as one of the university's first biochemistry majors, being at the top suddenly reached a whole new level. "Until I came to Rice, most things came very easily," Taylor said. "Being in a tough academic environment was a very positive experience and taught me persistence."
He quickly stepped up to the academic demands and made the most of his undergraduate years, honing his science skills and preparing for graduate school and a future in the biopharmaceutical industry. Later, as head of regulatory affairs for Gilead Sciences, Taylor helped push through FDA approval of the drug Atripla, a once daily, triple-combination regimen that has revolutionized the treatment of HIV.
Taylor credits his education with preparing him for a challenging career helping thousands of individuals with HIV move forward with their lives. Now he has established a bequest to ensure future generations of Owls have opportunities to get ahead in theirs.